The first weekend of the 2k League combine is in the books. My experience so far has been good for the most part. I've had some good teammates and some bad. I've tried to play through it as everybody has had some sort of struggle so far. Things that have been frustrating throughout is the amount of time it takes to jump into a game, lack of mics by some teammates, teammates who argue and complain and using a player totally different from my personal player that I use in Pro-Am.
The position I've selected has been Point Guard, mainly using the slashing playmaker archetype. I've had success, dishing out 17 and 16 assists in a couple of games. I'm getting adjusted and I've found a jump shot that I'm comfortable with. I've done a tremendous job getting my teammates involved and trying to get them going. The thing I've been struggling with though is being aggressive and playing how I normally play. I hold a lot of responsibility being the point guard. It's on me to manage tempo and touches, I have to be on my A game if our team will be successful. I definitely need to be more aggressive though, looking for my offense which should open up more opportunities for my teammates. I plan on making that a point of emphasis when day four kicks off, it should help me play looser out there.
Not going to lie, the combine has been fun despite the struggles. Been a great time to compete with the other participants, putting my skills to the test with the other combine hopefuls. I'm looking forward to the rest of the combine and hope I can improve my stats. Take a look at them so far.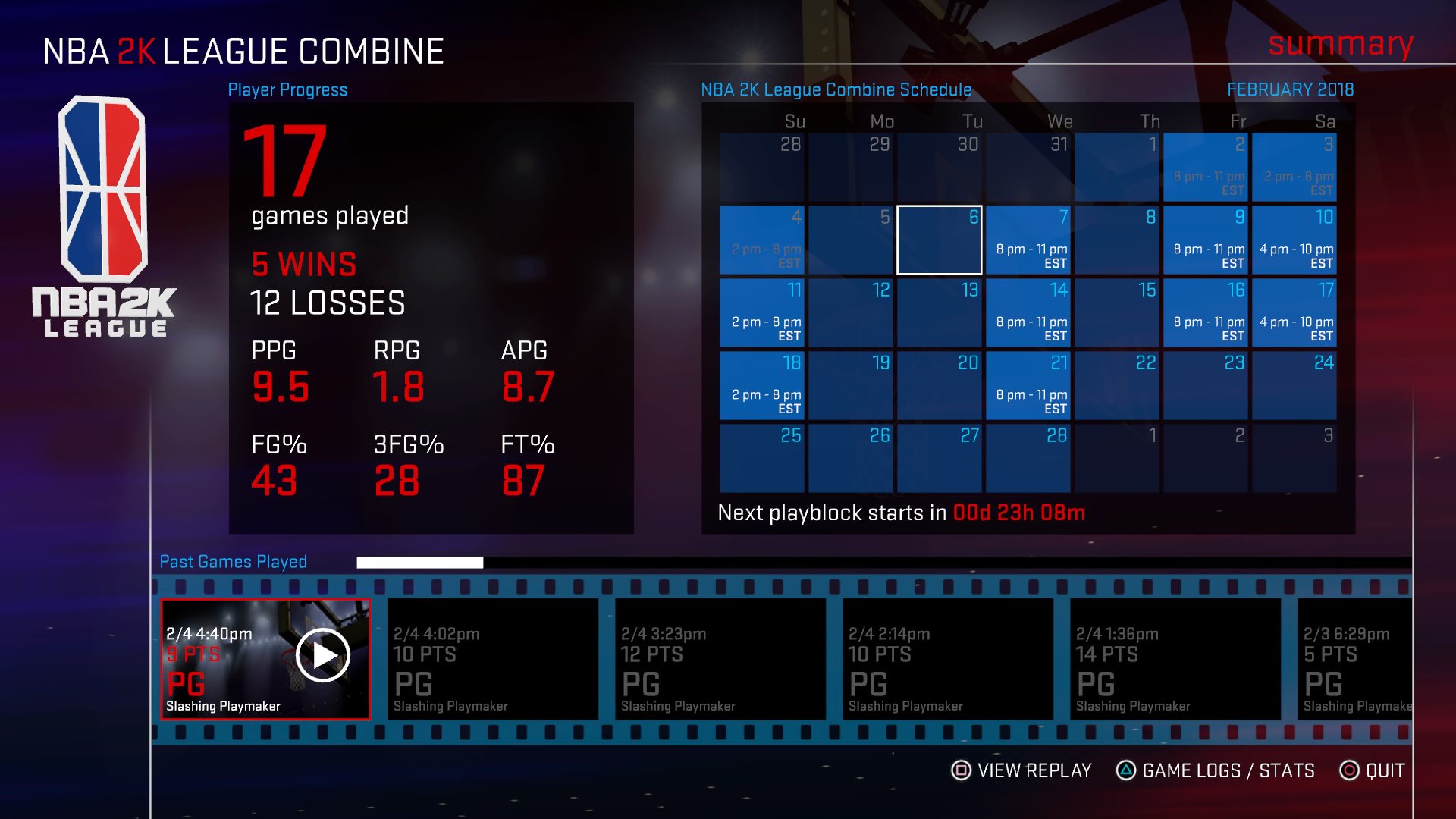 I could definitely average a double-double, so that, in addition to improving my shooting percentages are some goals I have going forward. Also, adding more wins to my record is a goal as well.
Stay tuned for my next combine update!