As the 2018 All-Star reserves have been announced, there has been discussion about who deserved to be in and who didn't. A player at the center of that discussion has been  Portland Trailblazer Point Guard, Damian Lillard. Prior to the announcement, Lillard voiced his frustration for being overlooked in the past for the All-Star game. The Portland guard was selected by the coaches to be a reserve this season, his third selection. Lillard is deserving of the All-Star designation but recent comments by Oklahoma City Point Guard, Russell Westbrook caught some by surprise, including Lillard.
Lillard feels he has earned his spot, especially after being snubbed in previous years. The question I have though is, was Paul George more deserving than Lillard? If not, which player would you take out for George? Seems like an on-going issue for The NBA, which has wealth of stars, especially in the Western Conference.
Another interesting story to keep an eye on as the All-Star game approaches.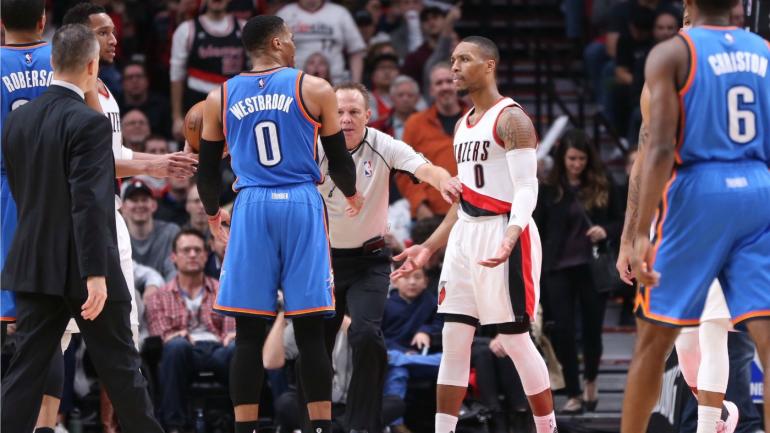 •Photo from CBS sports